Wisconsin Bar Exam Information

---
Wisconsin Board of Bar Examiners
Tenney Building, Suite 715
110 East Main Street
Madison, WI 53703-3328
(608) 266-9760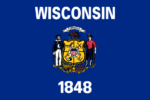 Subjects and Topics Tested
The Wisconsin bar exam may test the following MBE and Wisconsin Essay subjects:

MBE Subjects
Civil Procedure (Federal)
Constitutional Law
Contracts (including U.C.C. Art. 2 – Sales)
Criminal Law & Criminal Procedure
Evidence Law
Real Property
Torts
Wisconsin Essay Subjects
Agency & Partnership
Business Organization (Incl. Corporations, LLCs, Sole Proprietorships, Associations \)

Commercial Law (U.C.C. Articles 3 & 9)

Conflict of Laws
Family Law

Equity
Local Government Law
Professional Responsibility

Federal Taxation
Wisconsin Civil Procedure (incl. appellate practice)
Wisconsin Criminal Procedure (incl. appellate practice)
Trusts & Estates

ALL MBE SUBJECTS
Application Filing Deadlines and Fees
July 2017 Exam
Filing Deadline: May 1
Late Filing Deadline: June 1

February 2018 Exam
Filing Deadline: December 1
Late Filing Deadline: January 1

Application Fees
Non-attorneys: $450/ $850
Attorneys: $450/$850
Repeaters: $450
Laptop Fee: $110
Scoring and Grading
Passing the Wisconsin bar exam requires a minimum score of 258. The Multistate Bar Exam (MBE) portion counts for 50%, and the Wisconsin essay questions count for 50%.

Bar Exam Dates
The Wisconsin bar exam is administered twice per year – once in February and once in July.
Upcoming Exams
2017: July 25-26
2018: February 27-28 and July 24-25
Bar Exam Results
Wisconsin bar exam results are typically released 9 weeks after the exam.

Bar Exam Format
The Wisconsin bar exam is 2 days long and consists of the MBE, 9 Wisconsin essay questions, and 10 short answer questions.

Tuesday
Day includes two 3-hour morning sessions. On day one there may be up to 8 essay questions and 2 MPTs administered.
Wednesday
100 MBE questions are administered in the 3-hour morning session, and 100 MBE questions are administered in the 3-hour afternoon session.
Reciprocity
The Wisconsin Bar allows admission on motion if the applicant meets all requirements for admission, including: (1) has practiced law for 3 of the last 5 years in a U.S. jurisdiction.

Save
Save
Save
Save
Save
Save
Save