Oklahoma Bar Exam Information

---
Oklahoma Board of Bar Examiners
Oklahoma Bar Center
1901 N. Lincoln Blvd.
P.O. Box 53036
Oklahoma City, OK 73152-3036
(405) 416-7075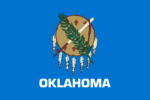 Subjects and Topics Tested
The Oklahoma bar exam may test the following MBE and Oklahoma Essay subjects:

MBE Subjects
Civil Procedure (Federal)
Constitutional Law
Contracts (including U.C.C. Art. 2 – Sales)
Criminal Law & Criminal Procedure
Evidence Law
Real Property
Torts
Oklahoma Essay Subjects
Administrative Law
Business Associations (Agency, Partnerships, Corporations, LLCs)

Family Law
Conflict of Laws

Commercial Law (Incl. Contracts, UCC, Consumer Law, Creditor's Rights and Bankruptcy)
Procedural Law (Incl. Pleadings, Practice, Evidence, and Remedies (damages, restitution & equity)

Oklahoma Rules of Professional Conduct

ALL MBE SUBJECTS
Application Filing Deadlines and Fees
July 2017 Exam
Filing Deadline: February 1
Late Filing Deadline: March 1/ April 13

February 2018 Exam
Filing Deadline: September 1
Late Filing Deadline: October 2/ November 1

Application Fees
Non-attorneys: $300
Attorneys: $1000
Repeaters: $300
Laptop Fee: $125

Scoring and Grading
A passing score on the Oklahoma bar exam is 2400. The score is based on the MBE (50%) and the Oklahoma essay questions (50%). For the MBE, a scaled score of 135 is equivalent to 1200 points. Additionally, exam takers must score at least a 75% on the Oklahoma Rules of Professional Conduct essay.

Bar Exam Dates
The Oklahoma bar exam is administered twice per year – once in February and once in July.
Upcoming Exams
2017: July 25-26
2018: February 27-28 and July 24-25
Bar Exam Results
Oklahoma bar exam results are typically released 7 weeks after the exam.

Bar Exam Format
The Oklahoma bar exam consists of the MBE and 16 Oklahoma essay questions.

Tuesday
Day one is made up of four two-hour sessions. Each session will consist of 4 Oklahoma essay questions, for a total of 16.

Wednesday
100 MBE questions are administered in the 3-hour morning session, and 100 MBE questions are administered in the 3-hour afternoon session.

Reciprocity
The Oklahoma Bar allows admission on motion/reciprocity for applicants from certain jurisdictions. The applicant must meet the requirements for admission, including: (1) be admitted and in good standing in a reciprocal jurisdiction; (2) has practiced law in a reciprocal jurisdiction for 5 of last 7 years; (3) has not failed the Oklahoma bar exam; and graduated from an ABA approved law school.

Save