Mississippi Bar Exam Information

---
Mississippi Board of Bar Admissions
P.O. Box 1449
Jackson, MS 39215-1449
(601) 576-4620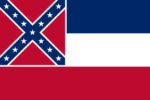 Subjects and Topics Tested
The Mississippi bar exam may test the following MBE, MEE and Mississippi subjects:

MBE Subjects
Civil Procedure (Federal)
Constitutional Law
Contracts (including U.C.C. Art. 2 – Sales)
Criminal Law & Criminal Procedure
Evidence Law
Real Property
Torts
Mississippi/ Multistate Essay Subjects
Administrative Law
Bankruptcy
Business Organizations (Agency, Partnership, Corporations)

Mississippi Constitutional Law

Mississippi Practice and Procedure
Conflict of Laws
Domestic Relations

Federal Income Tax
Professional Conduct and Ethics
Secured Transactions (U.C.C. Article 9)
Negotiable Instruments (U.C.C. Article 3)
Mississippi Rules of Professional Conduct
Creditor's Rights (incl. mortgages, garnishments & attachments)
Wills, Estates, Trusts & Future Interests (Incl. Fed Tax consequences)

ALL MBE SUBJECTS
Application Filing Deadlines and Fees
July 2017 Exam
Filing Deadline: February 1
Late Filing Deadline: April 1

February 2018 Exam
Filing Deadline: September 1
Late Filing Deadline: November 1

Application Fees
Non-attorneys: $525
Attorneys: $825
Repeaters: $550
Laptop Fee: Varies

Scoring and Grading
A passing score on the Mississippi bar exam is 132 on a 200-point scale, which is based on the combined weighted scores of the MBE (40%), the Mississippi Essay Exam (30%), the Multistate Essay Exam (15%), and the Multistate Performance Test (15%).

Bar Exam Dates
The Mississippi bar exam is administered twice per year – once in February and once in July.
Upcoming Exams
2017: July 25-26
2018: February 27-28 and July 24-25
Bar Exam Results
Mississippi bar exam results are typically released in mid-September for the July exam and mid-April for the February exam.

Bar Exam Format
The Mississippi bar exam includes the written portion on day one, and the MBE on day two.

Tuesday
During the 3.5 -hour morning session, One Multistate Performance Exam, and 4 Mississippi essay questions are administered. During the 4-hour afternoon session, 2 additional Mississippi essay questions, and 6 Multistate essay questions are administered.

Wednesday
100 MBE questions are administered in the 3-hour morning session, and 100 MBE questions are administered in the 3-hour afternoon session.

Reciprocity
The Mississippi Bar allows admission by motion so long as the applicant meets several requirements, including: (1) obtained JD from ABA approved law school; and (2) practiced law for at least 5 years in a reciprocal jurisdiction.

Save
Save
Save