Minnesota Bar Exam Information

---
Minnesota State Board of Law Examiners
180 East 5th Street, Suite 950
St. Paul, MN 55101
(651) 297-1857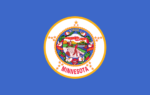 Subjects and Topics Tested
Minnesota is a Uniform Bar Exam (UBE) jurisdiction. The UBE consists of the Multistate Bar Exam (MBE), Multistate Essay Exam (MEE) and the Multistate Performance Test (MPT). The Minnesota bar exam may test the following subjects:
MEE Subjects
Agency & Partnership
Business Associations
Conflict of Laws
Family Law
Secured Transactions (U.C.C. Article 9)
Wills & Estates
Trusts
MBE Subjects
Civil Procedure (Federal)
Constitutional Law
Contracts (including U.C.C. Art. 2 – Sales)
Criminal Law & Criminal Procedure
Evidence Law
Real Property
Torts
Scoring and Grading
A passing score on the Minnesota bar exam is 260 on a 400-point scale. The MBE is weighted 50%. The MEE is weighted 30%, and the MPT is weighted 20%.
Bar Exam Dates
The Minnesota bar exam is administered twice per year – once in February and once in July.
Upcoming Exams
2017: July 25-26
2018: February 27-28 and July 24-25
Bar Exam Results
The July Minnesota bar exam results are typically released 10 weeks after the exam is administered. The February exam results are released 6 weeks after the exam. The results are mailed to all exam takers.

Bar Exam Format
The Uniform Bar Exam (adopted by Minnesota), has the written components on Tuesday and the multiple choice component (MBE) on Wednesday
Tuesday
During the 3-hour morning session, 2 MPT questions are administered. This allows an average of 1.5 hours to complete each. During the three-hour afternoon session, 6 MEE questions are administered, allowing an average of 1.5 hours to answer each essay question.

Wednesday
100 MBE questions are administered in the 3-hour morning session, and 100 MBE questions are administered in the 3-hour afternoon session.

Reciprocity
To qualify for reciprocal admission, an attorney who has graduated from an ABA approved law school may be admitted on motion in the following situations:

1) score at least 145 on the MBE within 24 months prior that resulted in admission to another bar;

2) score at least 260 on the UBE in another jurisdiction within the prior 36 months; or

3) practiced law for at least 5 of the previous 7 years immediately prior to application for admission.

Save