Maryland Bar Exam Information

---
Maryland State Board of Law Examiners
1891 Eider Court
2011-F Commerce Park Drive
Annapolis, MD 21401
(410) 260-3640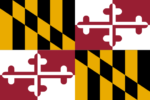 Subjects and Topics Tested
The Maryland bar exam tests the following MBE and essay subjects:

Civil Procedure (Federal)

Constitutional Law

Contracts (including U.C.C. Art. 2 – Sales)

Criminal Law & Criminal Procedure

Evidence Law

Real Property

Torts

Agency

Business Associations

Commercial Transactions

Family Law

Maryland Civil Procedure

Professional Responsibility
The Maryland Attorney Exam test the following subjects:

Maryland Rules of Procedure governing practice and procedure in civil cases and criminal cases

Maryland Lawyers' Rules of Professional Conduct

Courts and Judicial Proceedings Article of the Annotated Code of Maryland

Criminal Procedure Article of the Annotated Code of Maryland
Application Filing Deadlines and Fees
July 2017 Exam
Early Filing Deadline: January 15
Timely Filing Deadline: May 20

February 2018 Exam
Early Filing Deadline: September 15
Timely Filing Deadline: December 20

Bar Exam Application Fees
Non-attorneys: $525
Attorneys: $525
Repeaters: $250
Laptop Fee: $30
Attorney Exam: $750
Scoring and Grading
An exam taker must achieve a score of 406 out of 600 to pass the Maryland Bar Exam. The raw score for the written portion is comprised of the essay questions and the Multistate Performance Test (MPT) scores. The MPT is weighted 1.5 times as much as a regular essay question. The total scaled score = (written scaled score x 2) + MBE score.

A 70% score is required to pass the Attorney Exam.
Bar Exam Dates
The Maryland bar exam is administered twice per year – once in February and once in July.
Upcoming Exams
2017: July 25-26
2018: February 27-28 and July 24-25
Bar Exam Results
Maryland bar exam results are typically released in mid May for the February exam and early November for the July exam.

Bar Exam Format
The Maryland bar exam includes the written portion on day one, and the MBE on day two.

Tuesday
During the morning session, exam takers are given 3 hours to answer 3 Maryland Essay questions and 1 MPT. During the afternoon session, exam takers have 3 hours to complete 7 additional Maryland Essay questions.
Wednesday
100 MBE questions are administered in the 3-hour morning session, and 100 MBE questions are administered in the 3-hour afternoon session.
Reciprocity
The Maryland Bar does not allow for admission on motion or by transfer of a multistate exam score.

Save
Save
Save
Save
Save
Save
Save
Save
Save
Save
Save
Save
Save
Save
Save
Save