Kentucky Bar Exam Information

---
Kentucky Office of Bar Admissions
1510 Newtown Pike, Suite 156
Lexington, KY 40511-1255
(859) 246-2381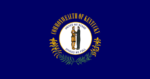 Subjects and Topics Tested
The Kentucky bar exam tests the following MBE and essay subjects:

MBE Subjects
Civil Procedure (Federal)
Constitutional Law
Contracts (including U.C.C. Art. 2 – Sales)
Criminal Law & Criminal Procedure
Evidence Law
Real Property
Torts
MEE/ Kentucky Essay Subjects
Administrative Law & Procedure
Agency & Partnership
Business Entities (Corporations, LLCs, etc)
Conflict of Laws
Domestic Relations
Kentucky Constitutional Law
Personal Property
Federal Taxation
Negotiable Instruments (U.C.C. Article 3)
Secured Transactions (U.C.C. Article 9)
Wills, Trusts & Future Interests
ALL MBE SUBJECTS
Application Filing Deadlines and Fees
July 2017 Exam
Filing Deadline: February 1
Late Filing Deadline: March1/ May 1

February 2018 Exam
Filing Deadline: October 1
Late Filing Deadline: December 1

Application Fees
Non-attorneys: $625
Attorneys: $775
Repeaters: $250
Laptop Fee: $125
Scoring and Grading
In Kentucky, test takers must separately pass both the Multistate Bar Exam (MBE) and the Kentucky Essay portion of the exam. A passing score on the Kentucky Essay portion is 75%. On the MBE, a scaled score of 132 is a passing score.

Bar Exam Dates
The Kentucky bar exam is administered twice per year – once in February and once in July.
Upcoming Exams
2017: July 25-26
2018: February 27-28 and July 24-25
Bar Exam Results
Kentucky bar exam results are typically released approximately 9 weeks after the exam.

Bar Exam Format
The Kentucky bar exam includes the written portion on day one, and the MBE on day two.

Tuesday
During the morning session, exam takers are given 3 hours to answer 6 Kentucky Essay questions. During the afternoon session, they have 3 hours to complete 6 Multistate Essay Exam questions.
Wednesday
100 MBE questions are administered in the 3-hour morning session, and 100 MBE questions are administered in the 3-hour afternoon session.
Reciprocity
The Kentucky Bar allows for admission on motion by a practicing attorney in another jurisdiction. The attorney must meet several conditions, including practicing law for 5 of the last 7 years in a jurisdiction that has reciprocity with Kentucky.

Save
Save
Save
Save
Save
Save
Save
Save
Save
Save
Save
Save
Save
Save