Hawaii Bar Exam Information

---
Board of Examiners
Supreme Court of Hawaii
Ali'iolani Hale, Room 103
417 S. King Street
Honolulu, HI 96813-2912
(808) 539-4919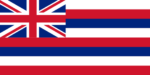 Subjects and Topics Tested
The Hawaii bar exam tests the following MBE and MEE subjects:

MBE Subjects
Civil Procedure (Federal)
Constitutional Law
Contracts (including U.C.C. Art. 2 – Sales)
Criminal Law & Criminal Procedure
Evidence Law
Real Property
Torts
MEE Subjects
Agency & Partnership
Corporations
Conflict of Laws
Family Law
Secured Transactions (U.C.C. Article 9)
Wills & Estates
Trusts and Future Interests

Application Filing Deadlines and Fees
July 2017 Exam
Filing Deadline: April 1
February 2018 Exam
Filing Deadline: November 1
Application Fees
Non-attorneys: $500
Attorneys: $500
Laptop Fee: $133
Scoring and Grading
A passing score on the Hawaii bar exam is 134 on a 200-point scale, which is based on a combined scores of the MBE, the Essay Questions, and the Multistate Performance Test. The MBE is weighted 50% and the Hawaii portion is weighted 50%. The Hawaii portion is comprised of 10 equally weighted parts (6 MEE questions, 2 Multistate Performance Test questions, and 1 Hawaii Legal Ethics Test).

Bar Exam Dates
The Hawaii bar exam is administered twice per year – once in February and once in July.
Upcoming Exams
2017: July 25-26
2018: February 27-28 and July 24-25
Bar Exam Results
Hawaii bar exam results are typically released within 10-12 weeks of the exam.

Bar Exam Format
The Hawaii bar exam includes the written portion on day one, and the MBE on day two.

Tuesday
During the 4-hour morning session, 6 MEE questions and the 15 question Hawaii Ethics exam are administered. This allows an average of 30 minutes to complete each MEE question. During the three-hour afternoon session, 2 MPT questions are administered.

Wednesday
100 MBE questions are administered in the 3-hour morning session, and 100 MBE questions are administered in the 3-hour afternoon session.

Reciprocity
The Hawaii Bar does not generally allow admission by motion based on reciprocity. However, it is allowed on limited and specific grounds.

Save