Florida Bar Exam Information

---
Florida Board of Bar Examiners
Tippin-Moore Building
1891 Eider Court
Tallahassee, FL 32399-1750
(850) 487-1292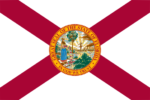 Subjects and Topics Tested
The Florida bar exam includes 2 parts: The General Bar Exam (part A) and the Multistate Bar Exam (part B).
Part A: consists of 3 hours of essay questions and 3 hours of answering 100 multiple-choice questions. Florida Rules of Civil and Criminal Procedure and the Florida Rules of Judicial Administration 2.330, 2.420, 2.505, and 2.515 make up one segment. The other 5 segments, each covering no more than three subjects, are picked from the following subjects, including their equitable aspects:

Florida Subjects
Business Entities


Florida Constitutional Law

Federal Constitutional Law

Criminal Law, Constitutional Criminal Procedure, and Juvenile Delinquency


Evidence

Torts

Contracts

Articles 3 and 9 of Uniform Commercial Code

Family Law and Dependency

Chapters 4 and 5 of the Rules Regulating the Florida Bar


Wills & Administration of Estates

Professionalism
Part B: Consists of the MBE which tests the following subjects:
MBE Subjects
Civil Procedure (Federal)

Constitutional Law

Contracts (including U.C.C. Art. 2 – Sales)

Criminal Law & Criminal Procedure

Evidence Law

Real Property

Torts
Application Filing Deadlines and Fees
July 2017 Exam
Filing Deadline: May 1
Late Filing Deadline: June 1/15

February 2018 Exam
Filing Deadline: November 15
Late Filing Deadline: December 15/ January 15

Application Fees
Non-attorneys: $1000
Attorneys: $1600-$3000
Laptop Fee: $125
Scoring and Grading
A passing score on the Florida bar exam is 136 on a 200-point scale for both part A and part B. Scores for Part A and Part B are weighed equally.

Bar Exam Dates
The Florida bar exam is administered once each year in July.
Upcoming Exams
2017: July 25-26
2018: February 27-28 and July 24-25
Bar Exam Results
Florida bar exam results are typically released mid April for the February exam and mid September for the July exam.

Bar Exam Format
The Florida Bar Exam is two days long. The first day is Part A and the second day is Part B (as explained in more detail above)

Tuesday
Part A consists of 3 hours of essay questions and 3 hours of answering 100 multiple-choice questions.

Wednesday
Part B consists of 100 MBE questions in the morning and 100 MBE questions during the afternoon.

Reciprocity
The Florida Bar does not allow admission by motion based on reciprocity.

Save
Save
Save
Save
Save
Save