Colorado Bar Exam Information

---
Colorado Supreme Ct. Office of Attorney Admissions
Ralph L. Carr Justice Center
1300 Broadway, Suite 520
Denver, CO 80203
(303) 928-7770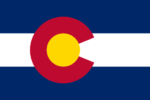 Subjects and Topics Tested
Colorado is a Uniform Bar Exam (UBE) jurisdiction. The UBE consists of the Multistate Bar Exam (MBE), Multistate Essay Exam (MEE) and the Multistate Performance Test (MPT). The Colorado bar exam may test the following subjects:
MEE Subjects
Agency & Partnership
Business Associations
Conflict of Laws
Family Law
Secured Transactions (U.C.C. Article 9)
Wills & Estates
Trusts
MBE Subjects
Civil Procedure (Federal)
Constitutional Law
Contracts (including U.C.C. Art. 2 – Sales)
Criminal Law & Criminal Procedure
Evidence Law
Real Property
Torts
Scoring and Grading
A passing score on the Colorado bar exam is 276 on a 400-point scale. The MBE is weighted 50%. The MEE is weighted 30%, and the MPT is weighted 20%.
Bar Exam Dates
The Colorado bar exam is administered twice per year – once in February and once in July.
Upcoming Exams
2017: July 25-26
2018: February 27-28 and July 24-25
Bar Exam Results
Colorado bar exam results are typically released 9 weeks after the exam is administered. Results are posted online and mailed to exam takers.

Bar Exam Format
The Uniform Bar Exam (adopted by Colorado), has the written components on Tuesday and the multiple choice component (MBE) on Wednesday
Tuesday
During the 3-hour morning session, 2 MPT questions are administered. This allows an average of 1.5 hours to complete each. During the three-hour afternoon session, 6 MEE questions are administered, allowing an average of 1.5 hours to answer each essay question.

Wednesday
100 MBE questions are administered in the 3-hour morning session, and 100 MBE questions are administered in the 3-hour afternoon session.

Reciprocity
Colorado allows for admission without examination for applicants with a law degree from an American Bar Association-approved law school who either: 1) are admitted to the bar of a reciprocal jurisdiction who apply for admission on motion; or 2) transfer a UBE score of at least 276 from another jurisdiction.
Save
Save
Save
Save
Save
Save
Save
Save
Save
Save
Save