California Bar Exam Information

---
State Bar of California
Office of Admissions
180 Howard Street
San Francisco, CA 94105-1639
(415) 538-2300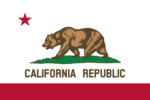 Subjects and Topics Tested
The California bar exam tests the following MBE and California essay subjects:
MBE Subjects
Civil Procedure (Federal)
Constitutional Law
Contracts (including U.C.C. Art. 2 – Sales)
Criminal Law & Criminal Procedure
Evidence Law
Real Property
Torts
CA Essay Subjects
Business Associations (Including Agency & Partnership)

California Civil Procedure

California Evidence

California Community Property Law

Remedies
California Wills
California Trusts
Filing Deadlines and Fees
July 2017 Exam
First Filing Deadline: April 1
Late Filing Deadline: June 15
February 2018 Exam
First Filing Deadline: November 1
Late Filing Deadline: January 15
Application Fees
Non-attorneys: $1228
Attorneys: $1534
Laptop Fee: $153
Scoring and Grading
A passing score on the California bar exam is 1440 on a 2000-point scale, which is based on a combined scores of the MBE, the California essay questions, and the California Performance Test. The essay questions and California Performance Test are weighted together at 50% and the MBE is weighted 50%. The Performance Test is weighted twice as much as a single essay question score.

Bar Exam Dates
The California bar exam is administered twice per year – once in February and once in July.
Upcoming Exams
2017: July 25-26
2018: February 27-28 and July 24-25
Bar Exam Results
California bar exam results are typically released in late November for the July exam, and late May for the February exam.

Bar Exam Format
The California bar exam includes five essay questions, one Performance Test and the Multistate Bar Exam (MBE).

Tuesday
During the 3-hour morning session, three one-hour California essay questions are administered. During the afternoon session, two one-hour California essays and one 1.5-hour California Performance Test are administered.

Wednesday
100 MBE questions are administered in the 3-hour morning session, and 100 MBE questions are administered in the 3-hour afternoon session.

Reciprocity
The California Bar does not allow admission by motion. Applicants must take and pass the California Bar Exam to be admitted to practice law in California.

Save
Save
Save
Save
Save